Subscribe! - Everyday Coffee Subscriptions
Brew, Drink, Repeat. Everyday.
Join an Everyday Coffee Subscription and save dollars whilst enjoying freshly roasted coffee shipped right to your door.
Choose from rotating Single Origin filter roasts or our tried and true Espresso Blends. Never run out of the good stuff again, simply choose a roast style, frequency and volume that suits you and we'll take care of the rest.
-Choose from our Espresso Blends or Single Origin Filter roasted coffee
-No lock in contracts
-Pay up front or as you go
-Suspend or cancel anytime
-Enjoy Subscriber Only coffees!
Easy!
To learn more about Everyday Express please visit our FAQ page.
Select coffee type: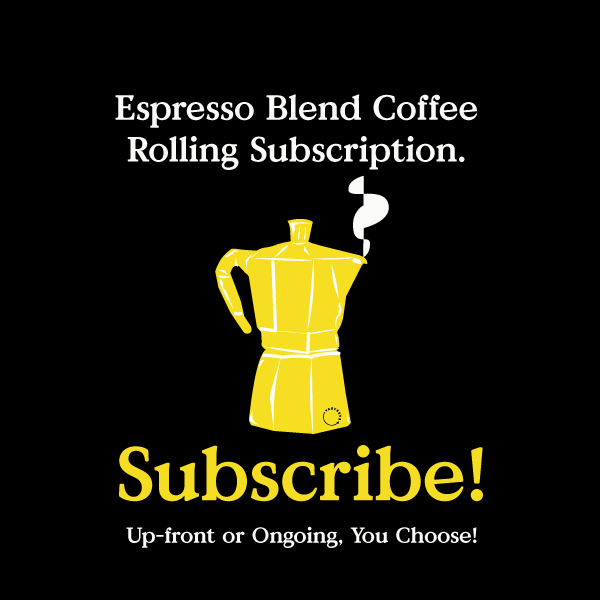 Espresso Blend Subscription
Choose from one of our two classic espresso blends, perfect for brewing with an Espresso Machine, Stovetop Percolator or Plunger or simply for those who like to drink their coffee with a bit more oomph or like to add a little milk.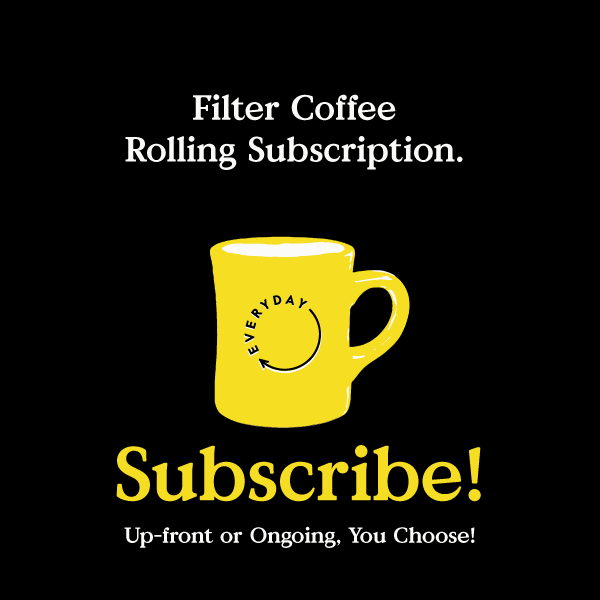 Filter Coffee Subscription
A rotating selection of filter roasted coffees ready to brew at home, this one is for the filter coffee lovers. Each delivery you will receive a different filter roasted single origin or blend perfectly roasted and ready to enjoy.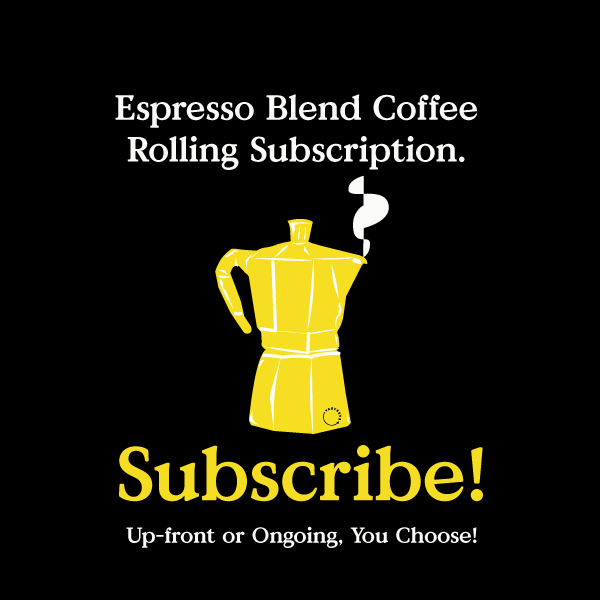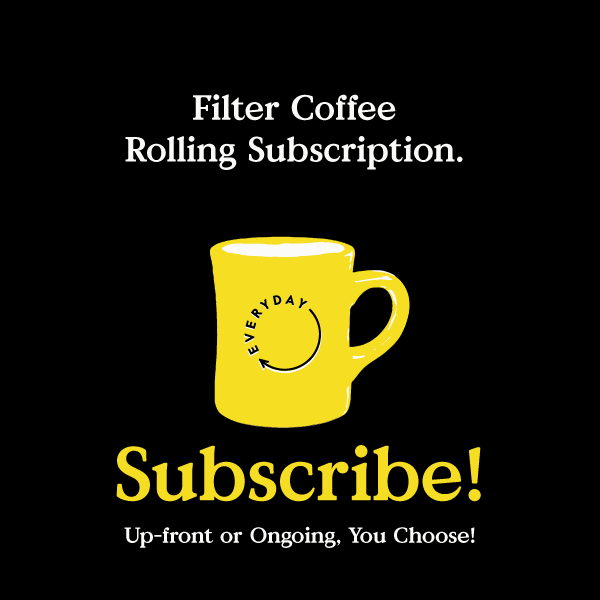 Back to coffee selection
Espresso Blend Subscription
Filter Coffee Subscription
Choose between ongoing or up front. Up front is great for gifts.